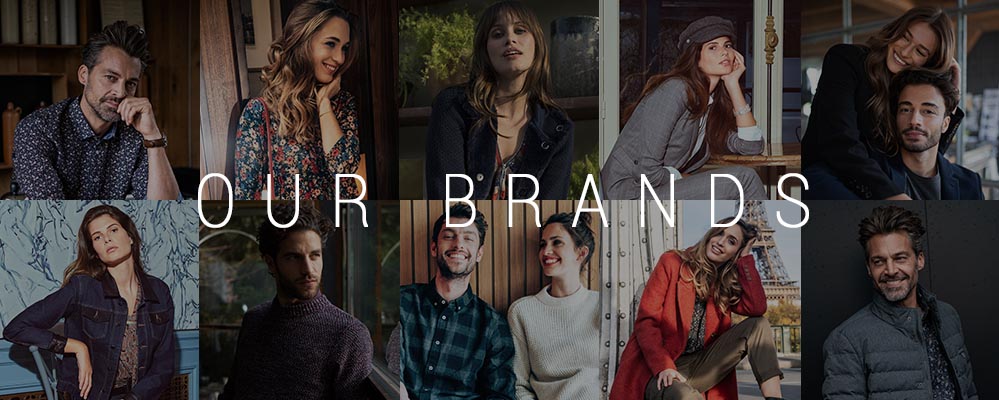 We distribute :
- 5 French brands with a design made by the stylists of our Brand factory based in Lille. The manufacturing of our products is entirely monitored by our quality department.
- 2 international brands who have entrusted us with the marketing of their collections.
We select our brands in order to guarantee you collections adapted to the market, to the trends and to your needs, reliable, dynamic and well-known brands.